If you install Articulate Presenter '13 in a location other than the default, you may see the following notification when you launch Microsoft PowerPoint:
Microsoft Office Customization Installer

Publisher cannot be verified

Are you sure you want to install this customization?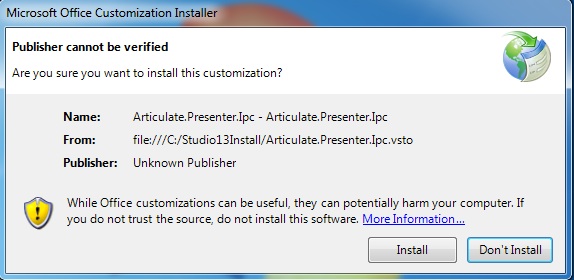 You can safely click Install, then proceed to use PowerPoint and Presenter as usual.
If you find that the Articulate tab is missing or inactive in PowerPoint, follow the steps in this article to enable the Articulate add-in for PowerPoint.